Join us for an electrifying webinar that delves into the fascinating world of phishing, where cyber deception meets strategic defense. Prepare to be awed by the secrets of cybercriminals and arm yourself with the knowledge to protect your digital realm. As a bonus, we're giving away one of three $25 gift cards to lucky participants at the end of the session!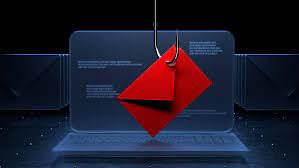 Agenda:
The Shocking Reality of Phishing

Real-life examples that will leave you astonished
Understand the art of manipulation used by cybercriminals

Mastering the Art of Detection

Techniques to spot phishing emails, websites, and messages
Tools and resources to enhance your defense skills

Strategies for Fortified Protection

Proactive measures for individuals and businesses
Building a robust cybersecurity culture
Best practices for securing sensitive information

Q&A Session: Your Burning Questions Answered

An opportunity to interact with our expert speaker
Grand Finale: Stay with us until the end of the webinar for a chance to win one of three $25 gift cards! The winner will be selected through a random draw from participants who actively engage throughout the session.