ThreatLocker: Your Trusted Endpoint Security Partner
ThreatLocker is your go-to Zero Trust endpoint protection platform, delivering top-tier cybersecurity solutions to organizations worldwide. We believe in a proactive security approach, focusing on blocking potential threats rather than playing catch-up.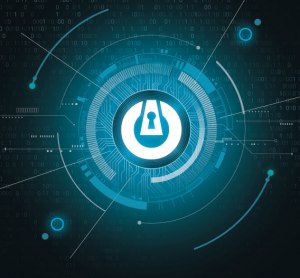 Why Choose ThreatLocker?
Zero Trust Philosophy: We don't trust anything by default. Instead, we allow only explicitly trusted elements and limit actions to essential needs. This philosophy goes beyond Allowlisting, extending to controlling permitted applications, storage access, and network connections.
Real-time Monitoring: We record all Denies and Allows in a Unified Audit, ensuring compliance and security. ThreatLocker Ops uses this real-time data to promptly alert you about any blocked malicious activity.
Seamless Integration: Our platform is designed for ease of use and effortless integration into your existing IT environment. With innovative Learning Mode and a responsive 24/7/365 Cyber Hero Support Team, onboarding and implementing ThreatLocker are smooth processes.
Trust ThreatLocker to safeguard your organization with cutting-edge Zero Trust cybersecurity.
How it works?
When the agent is first installed, it operates in Learning Mode. During this period, all applications and their dependencies found on the computer are cataloged and polices are created to permit them.
After the learning period, the IT administrator can review the list of applications, remove those that are not required, and secure the computer.
Once the computer is secured, any untrusted applications, script or library that try to execute will be denied. The user can request new software from the IT administrator and it can be approved in 60 seconds.
Why allowlisting?
Application Allowlisting has long been considered the gold standard in protecting businesses from known and unknown malware.
Unlike antivirus, Application allowlisting put you in control of what software, scripts, executables, and libraries can run on your endpoints and servers.
This approach not only stops malicious software, but also stops other unpermitted applications from running. This process greatly minimizes cyber threats and other rogue applications running on your network
Eliminate the Risk!
In addition to Allowlisting, ThreatLocker's Testing environment is a powerful tool that allows for risk-assessed approvals that eliminate the guesswork.
The Testing environment enables administrators to quickly verify an application, providing the critical and timely information needed to make the best decision for their organization.